Wines of Portugal
Client
ICEP – Portuguese Trade & Tourism Organisation

Sector
Agricultural / Foreign Government
Campaign
Wines of Portugal

Objective
To increase public awareness and grow distribution of Portuguese wines within the UK
Campaign details
Following a successful five year campaign for the Austrian Government that re-established Austrian wines in the UK, Euro Strategies was asked by the Portuguese Government to set up a 'Wines of Portugal PR Office' in London.
Our brief was to create a generic PR campaign for their wine industry, raise awareness of Portuguese wines with UK consumers and organise promotions with wholesalers and retailers. We started the campaign by developing a new image for the brand linked to the slogan 'Discover the diversity'. This was developed into literature, posters and advertisements, providing a strong, unified visual identity which had previously been lacking. We then executed an intensive media relations campaign backed up with national wine tastings and participation at consumer events such as BBC Good Food Show and the Sunday Times Festival of Fine Wine & Food.
Visits to the wine regions of Portugal were organised for trade buyers, journalists and TV & radio personalities. This resulted in a massive increase in media coverage: 'Marooned on a desert island, I wouldn't be disappointed if I found that the only grapes were Portuguese.' said Joanna Simon in The Sunday Times. 'This is further proof that this should be Portugal's year' wrote Richard Neill, Wine writer of the year in The Daily Telegraph. Additionally, in-store tastings and promotions were arranged for the first time in national retailers like Oddbins, Tesco, Waitrose & Wine Rack.
These combined efforts resulted in huge increases in both awareness and retail distribution. Oddbins increased its range of Portuguese wines from 6 to over 20. Portugal won the Trophy for 'Red wine of the Year' in the International Wine Challenge three times in the following four years.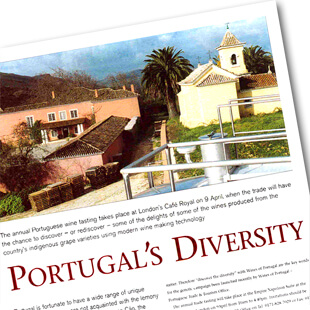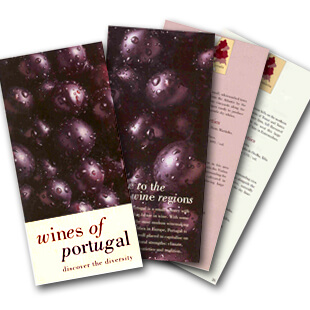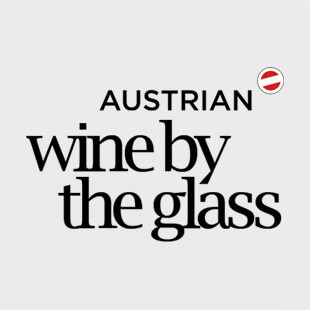 Austrian Wine by the Glass
National UK awareness campaign
Participation of many top UK restaurants
In-restaurant and social media promotion
Comic Relief / Wine Relief
Innovative wine retail campaign
PR achieved national consumer awareness
Raised £2+ million for charity over six years