Comic Relief / Wine Relief
Client
Comic Relief

Sector
Charity
Campaign
Wine Relief
Objective
Enlisting support of wine retailers to raise £2m for charity in support of Red Nose Day
Campaign details
When wine expert Jancis Robinson and her journalist husband Nick Lander suggested that the wine trade should raise money for Comic Relief, Euro Strategies volunteered its services.
The first challenge was to find a simple mechanism for supporting Comic Relief that could be used by any wine shop or on-line wine retailer and then to sell it to all the major multiple retailers and supermarkets. Euro Strategies developed the concept of a standard "10% off the retail price" off Wine Relief wines which allowed each retailer to tailor their own selection of wines for Red Nose Day. Generous sponsors were persuaded to provide special Wine Relief neck collars and POS materials free of charge to all participating retailers.
With Euro Strategies' help, the Wine Relief promotion was then sold to retailers with results greatly exceeding all expectations and over 90% of all wine trade multiples agreed to participate.
To ensure consumer awareness of the Wine Relief campaign, Euro Strategies organised an unveiling (and tasting) for the media of all the chosen Wine Relief wines at Comic Relief HQ in London. This is believed to be the first time that fierce rivals like ASDA, Sainsbury's, Tesco and Waitrose have been known to stand in the same room and announce their different selections simultaneously.
Euro Strategies followed this launch event with a PR campaign to ensure the national and regional media were aware of the Wine Relief promotion. As a result, consumers throughout the UK donated over £350,000 to Wine Relief in the first year rising to a staggering total of over £2 million by the third Red Nose Day and every penny raised went to help some of the world's most vulnerable people.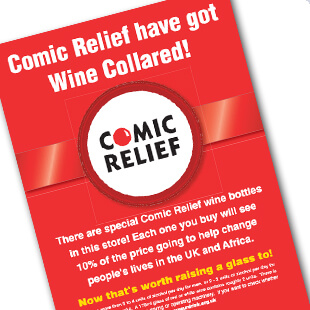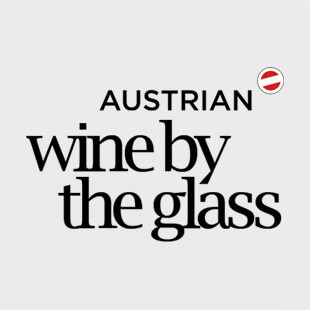 Austrian Wine by the Glass
National UK awareness campaign
Participation of many top UK restaurants
In-restaurant and social media promotion
The National Lottery
Advising National Lottery jackpot winners
Publicity management and media relations
Development of staff training procedures